In a world full of mac and cheese and ramen noodles, sometimes you just want to feel a little fancy.  Unfortunately, that often means spending way too much money on a college budget.  But, with my special fancy grilled cheese you don't have to break the bank and you can pretend to be well established in your 30s and not crying over your lack of internship interviews!!
How can grilled cheese be fancy you ask?  Well, if you use brie (yes a fancy person cheese) and a baguette you can be super fancy even in a college dorm.  I got the idea for this from a video from People magazine which you can find here.
I was able to use my roommate's stove top grill, but you can make a modified version of this by browning your bread slices in a pan and warming the brie in an oven.
I decided to take my brie and bread a step further than the video by grilling my bread slices.  All you have to do is spread a bit of butter on each side of the slice and put it on the grill (or pan) until it turns golden brown.  Make sure to check the bread carefully so it won't burn.
When you grill your brie, make sure you watch it so it doesn't completely melt.  (Same rules apply if you put it in the oven)  If you grill it, don't be alarmed by how it looks.  I promise it tastes amazing!
Check out my slide show of my process from start to finish.
This slideshow requires JavaScript.
Not only did I feel slightly fancier than usual, the grilled brie and bread tasted amazing and cost about $9 total to make!  I think that's a pretty good deal!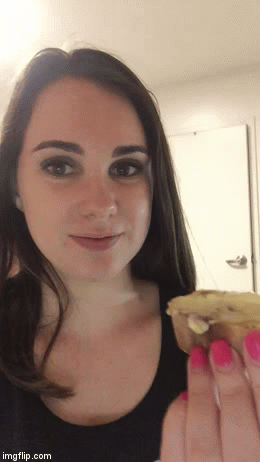 Let me know what you think!  Comment below or talk to me on Twitter @KristinaAzevedo